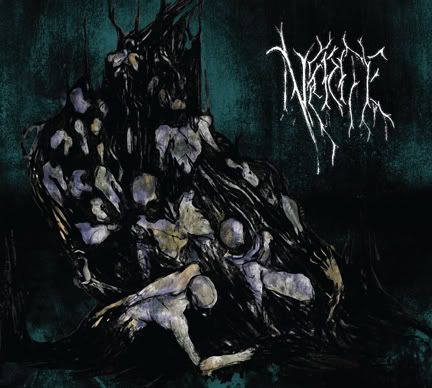 After five demos and six years of anticipation,
Bay Area black metal tyrants NECRITE
have finally unleashed their debut curse upon us… The Flenser is proud to present NECRITE's brooding full-length
"Sic Transit Gloria Mundi".
Seamlessly fusing elements of droning doom, funeral ambience, and thrashing black metal, the album is a monument in the legacy of West Coast black metal along with the likes of Weakling's Dead As Dreams and Leviathan's Tenth Sublevel of Suicide. NECRITE has created something
very special and very creepy
on Sic Transit Gloria Mundi, brandishing over 66 minutes of horrifying, ambient black metal of the most oppressive and bleak type.
T

rack List

1. A Mass for the Harvest of Death 16:04

2. Bereft of Hope (11:33)

3. Bathing Open Wounds with Shards of Glass (7:55)

4. Sic Transit Gloria Mundi (27:07)

5. Worship the Sunn ((O)) (7:33)

NECRITE

is a three-piece: Thrull (vocals, guitars, studio bass), Tenspyr (guitar, live bass), and Malick (drums, vocals). Thrull himself recorded Sic Transit Gloria Mundi in a basement hole over the course of two and a half years, Thrull along with Eric Medina mixed and mastered the album. Since their debut, NECRITE have shared the stage with acts such as Watain, Destroyer 666, Enthroned and more, and has become a well-kept secret in the San Francisco black metal community.
------
They're my latest finding!
And I love the artwork... it's different.
Très RooooaaaRRRRR