A message from Swedish black metallers WATAIN:
"Having just returned from a wild hunt through Sweden, we can now announce two new
Scandinavian dates added to the Reaping Death Tour!
On October 30th
, we will return to
Oslo, Norway
to perform at
Betong.
On
31th of October
, also known as Samhain, we will end the tour in
Stockholm.
Because of this night being important in both black magical contexts and also being the last one of the Reaping Death tour, we have decided to invite two special guests on this night of hunger. We are very proud to present the following lineup"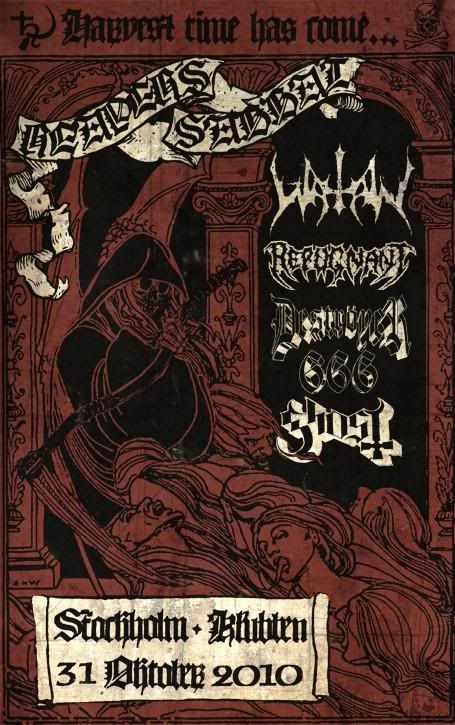 Don't miss WATAIN blacken North American shores later this year. View tour dates at:
Earlsplit Compound
--------------------------------------